Episode 15
Jon and Hanna Shiplett Loving what you do – helping realize other people's dreams as well as your own – that's what a good design/build team does.
On this episode of the Uncommon Life Project Podcast, hosts Phillip and Bryan talk with Jon and Hanna Shiplett. Together, Jon and Hanna own and operate Eden + Gray Design/Build.
Jon is a professionally licensed General Contractor with a background in welding, framing, trim carpentry, and property management.
Hanna is an Iowa State University graduate with a BFA in Interior Design. She worked as a project manager and commercial interior designer for 4 years before becoming her own boss. She is an NCIDQ (licensed) interior designer and before graduation received her LEED ID+C accredited professional a.k.a. professional tree hugger.
Jon + Hanna have a gaggle of children, and enjoy long drives with coffee. Hanna sneaks away from her design desk occasionally to take a ballet class, and Jon relaxes with a good book.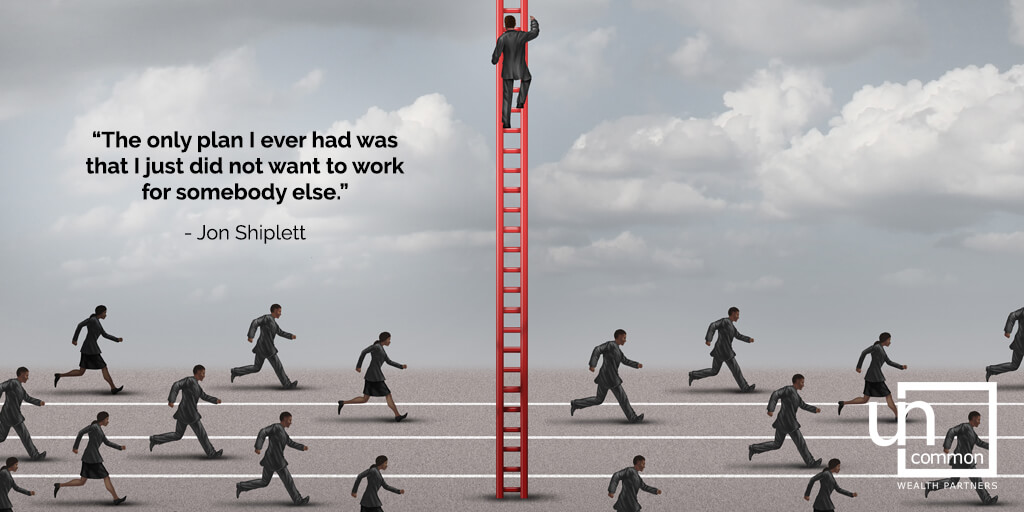 What you'll learn
How working with your spouse can work!
Gaining skills to support your career
How to pitch the value of creative services
Augmenting income with real estate investments
Keeping priorities straight and having life/work fit together (we didn't say balance)
Giving clients all the fine-grain details they need to make informed decisions
How to create efficiencies so "killing it" is not killing you
Making lifestyle choices to support your entrepreneurial drive
How through building and design, your work becomes a part of people's lives for years to come
Golden Nuggets
"I would design my hamster's cages when I was young – so there were some signs that design was in my future." - Hanna Shiplett
Click To Tweet
"A lot of times designers and contractors don't get along. Being married, we have to get along. It's been working so far!" – Jon and Hanna Shiplett
Click To Tweet
"We do make sacrifices. But I haven't sacrificed one drop of coffee!" – Hanna Shiplett
Click To Tweet
"There's a balance. You can design a home that's too unique, and then it's not sellable." – Jon Shiplett
Click To Tweet
"I get a little misty eyed when I think about projects where there are real families that meet. They're having birthday parties and anniversaries. It's really special." Hanna Shiplett
Click To Tweet
"It's fun to find something that is not cool at all, fix it, repurpose it and make it safer, more comfortable, more beautiful." – Jon Shiplett
Click To Tweet
"I don't want to do a trend just because it is trending. I want to be on the leading edge." – Hanna Shiplett
Click To Tweet
"We have a passion for taking space and making it special for the people who live there." – Jon Shiplett
Click To Tweet