Episode 13
Courtney Wooge Ready for a masterclass in managing the 7 sources of residual income? It's not like today's guest makes it look easy – but he definitely shows us how it is possible. And how you can have some fun along the way! Between real estate, owning a business, and even running a music festival – it is never a dull moment.
On this episode of the Uncommon Life Project Podcast, hosts Phillip Ramsey and Bryan Dewhurst talk with Courtney Wooge.
Courtney is a second generation owner of FCIS Insurance. He is also one of the founders of the Tree Town music festival – the premier country music festival in the Midwest – in Forest City, Iowa.
Get ready for a fascinating, wide-ranging conversation. Building wealth for you, the next generation, and where giving back is not a sprint, which makes Courtney a great coach in running a marathon.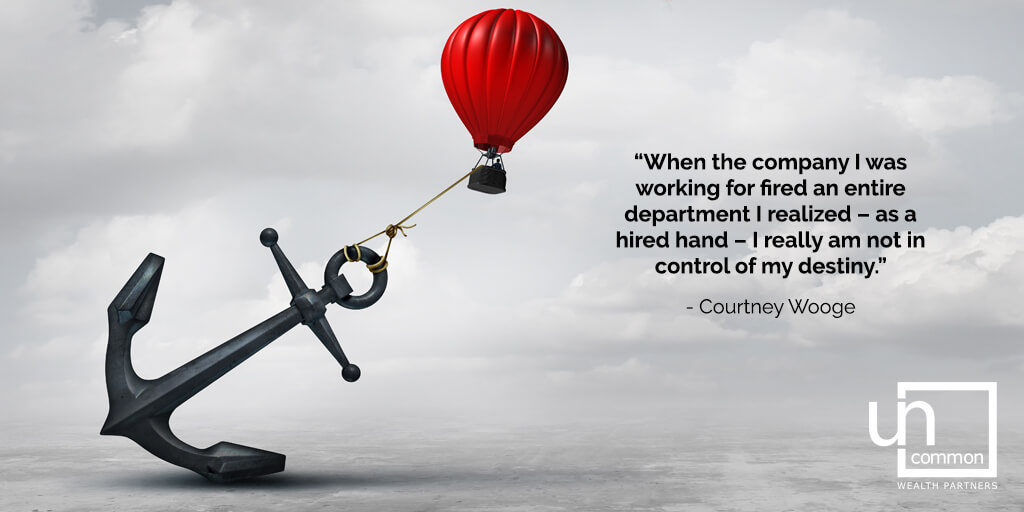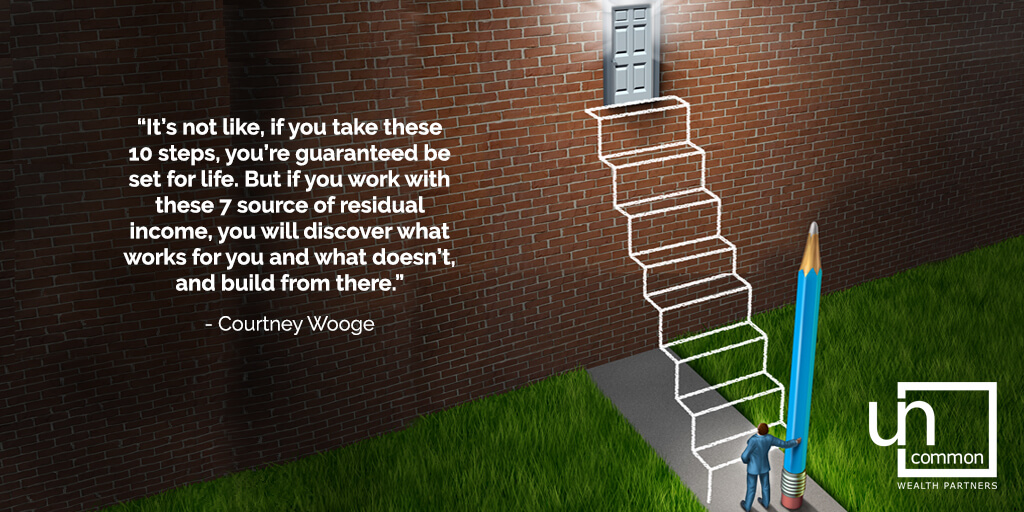 What you'll learn about in this episode:
How it's possible to have a hand in all 7 sources of residual income
Diversify, diversify, diversify
Why income property can be a great source of cash flow – and a lot of hard work
The tax benefits and long-term wealth benefits of owning property
Something completely different – fun and profit in running a music festival
How to take calculated risks in service of your cash flow
Setting up for success as a 2nd or 3rd generation business owner
The mental shifts needed to move from managing yourself to managing a company
Taking responsibility as an owner
Using your cash position to leverage the interest on that cash
The Golden Nuggets:
"When the company I was working for fired an entire department I realized – as a hired hand – I really am not in control of my destiny." – Courtney Wooge
Click To Tweet
"It's not like, if you take these 10 steps, you're guaranteed be set for life. But if you work with these 7 source of residual income, you will discover what works for you and what doesn't, and build from there." – Courtney Wooge
Click To Tweet
"It's two different worlds. With the festival, it's a lot of action in four days where with the insurance business, it's a very methodical and long-term process." – Courtney Wooge
Click To Tweet
"The upside is, I can say, 'I'm the boss, I'm going golfing today.' But you also have to be prepared for the other side of it. If you miss something because you're golfing, that's on you. The buck doesn't stop anywhere else." – Courtney Wooge
Click To Tweet
"Certainly if you have cash and you want to take a risk, buy some mutual funds and buy some stocks, but don't put all your eggs in that basket." – Courtney Wooge
Click To Tweet
"There's a different dynamic comparing a family business partnership to partnering outside of the family. You just want to structure each properly, so everyone is protected." – Courtney Wooge
Click To Tweet
"You can be flush or broke on paper, but it doesn't mean anything until you convert it to real dollars." – Courtney Wooge
Click To Tweet
"I'm looking forward to giving back. You know, if you have $100 and you give some of that to help someone else, that can be more rewarding than making $1,000." – Courtney Wooge
Click To Tweet