 Mentors don't often walk up to you and offer their time and expertise. Guest Joey Glenn learned early on that when you are passionate about something and find someone who has been on the same path before you – make the ask! For Joey, that meant contacting the authors of a book that changed his life — which turned into an internship that changed his life even more!
In this episode of The Uncommon Life Project podcast, Joey Glenn talks about entrepreneurship, life/work balance and mentorship. He shares how the listeners can find a mentor and be a mentor. Both roles have been instrumental in Joey's life and as a result of both, he and his family have reaped rewards many times over.
Hear about how Joey shaped his plan in college, how plans got altered by that book, and how having a plan plus a little bit of flexibility can be just the right combination when opportunity comes knocking. It also pays to do some knocking at opportunity's door yourself.
Joey is a Sports Chiropractor and Certified Strength and Conditioning Specialist. After obtaining his Bachelor's Degree in Health Sciences from the University of Iowa, Joey had an opportunity to work with Core Performance/Athlete's Performance™ in Los Angeles, California helping everyday people and professional athletes reach their highest athletic potential.
Joey continued his education at Palmer College of Chiropractic West and earned his Doctor of Chiropractic Degree and Strength and Conditioning Specialist certification. Joey worked for the Martinez Veterans Administration Hospital, treating our nation's heroes and completed his preceptorship treating professional athletes and weekend warriors alike at Water and Sport Physical Therapy in San Diego. After developing a passion for Olympic weightlifting, Joey obtained his USA Weightlifting Sport Performance Coach certification.
Joey is ecstatic to return to the Midwest and share his knowledge of health, movement and athletic development in his home state. Joey is married to his lovely wife, Hannah and is the father of three children under 3 and looking forward to adopting a fourth child from Africa by the end of 2018.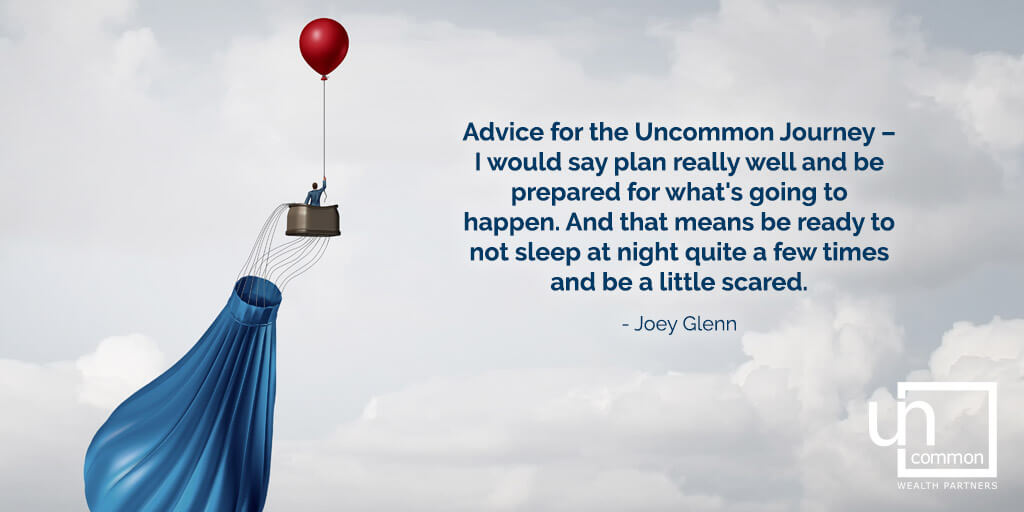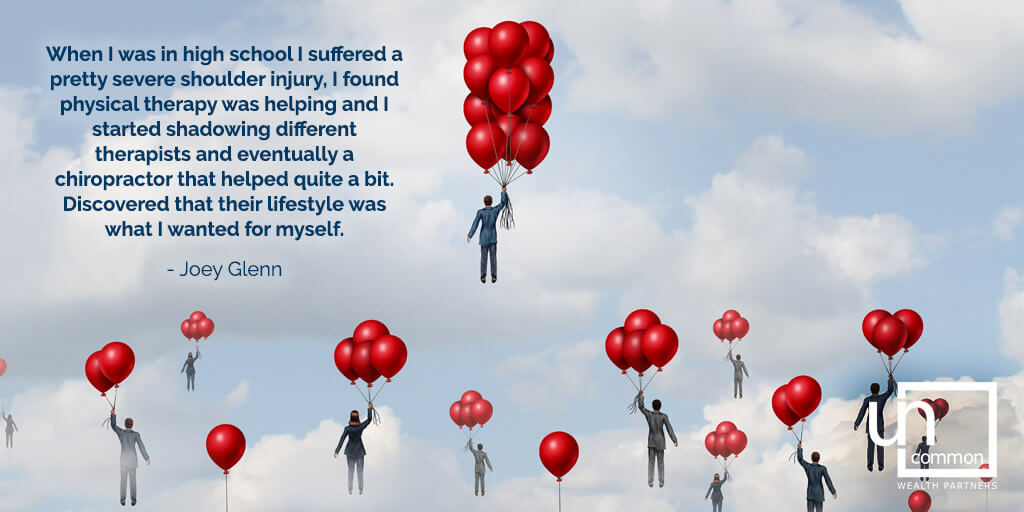 What you'll learn about in this episode:
When it comes to entrepreneurship, if you're not scared, you're not doing it big enough
Especially at the beginning of a venture, life/work balance is a huge challenge. Don't let anyone tell you differently
Finding great mentors does not happen every day – when you find them, don't be afraid to ask for their help in learning
Be willing to chase what matters
Mentors may come and go, but learning and sharing knowledge is a life-long pursuit
Transfer of wealth is not all about money – wealth is in the drive and knowledge and motivation our parents and others demonstrate for us
There will be moments when you are awake at 2:00 am wondering "what have I done?" Those moments are not the last word
Residual income and multiple income streams are the best kinds of portfolio diversity to have.
How to find and keep good talent in a competitive job market
There is always room to push the needle, do things a bit differently and differentiate yourself in the marketplace
The Golden Nuggets:
""Juggling Click To Tweet and get things growing." Joey Glenn"]
"I never miss dance recitals and practices and stuff. I can't put a value on that and owning the business has allowed me to do that. I wouldn't trade for anything right now." Joey Glenn
Click To Tweet
On finding mentors: "How can I pick your brain? What can I do to be around you guys?" I looked up their facility and I told them, "I'll do anything, I'll mop floors, I'll stock Gatorade, I'll fold towels." – Joey Glenn
Click To Tweet
"Every time I found a passion and I found something that would add to it, or I found a missing link, I just chased that and it seemed to work it's way to where I'm basically doing what I love to do now." – Joey Glenn
Click To Tweet
"90% of how I do my work is stuff I learn from mentors, just from shadowing and picking other people's brains. I think school gave me a pretty good foundation and taught me how to pass boards." – Joey Glenn
Click To Tweet
"I would say plan really well and be prepared for what's going to happen. And that means be ready to not sleep at night quite a few times and be a little scared." – Joey Glenn
Click To Tweet
"We always talk to people. We say, Come in, tell us about your goals, we'll make sure this is the perfect place for you first, before anything else happens." – Joey Glenn
Click To Tweet