 Travel, experiencing new cultures, learning new languages, meeting new people – many of us dream of this kind of life, but don't know how to make the leap and turn those dreams into reality.
In this episode of the Uncommon Life Project podcast you'll find out what led Drew Cutkomp to take this leap – and what it took to prepare. This isn't somebody who just flew to Columbia with $100 in his pocket and hoped for the best. Living an uncommon life took planning. Drew has a lot to share about how planning, leaning on mentors – and some chutzpah – can go a long way in making dreams come true.
You'll learn how Drew has evolved from working as a corporate mortgage originator where he crushed sales goals and attended award conferences to living his life traveling the globe and pursing his passions. He can be found currently learning Spanish and living the dream in Medellin, Colombia while running an ecommerce business and trading cryptocurrencies. The next stop on the journey is up to Drew!
Hopefully his story will inspire you to plan, learn, make a leap of faith and live your uncommon life dreams!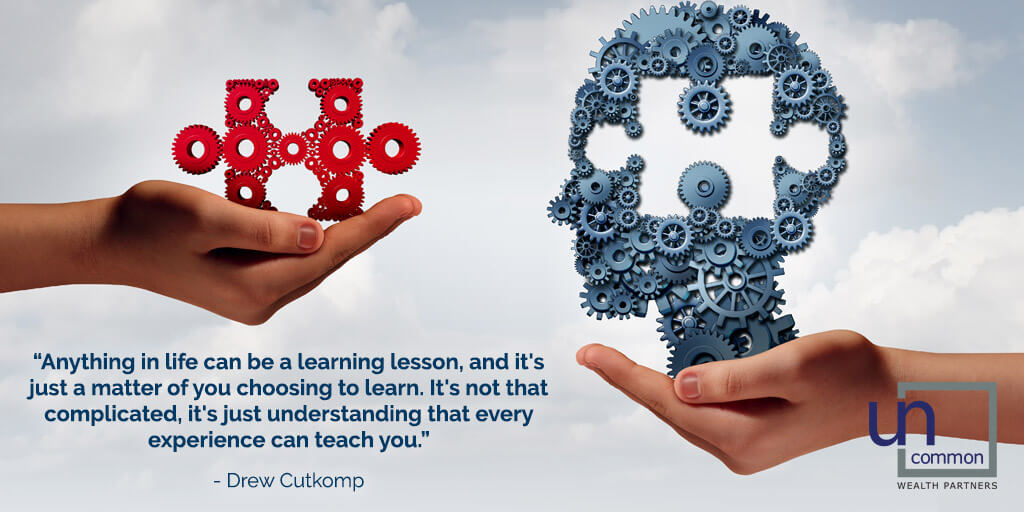 What you'll learn about in this episode:
How there are many paths (at least Seven!) to residual income
How following your passion can be done, backed up by a plan and good mentors
You don't owe any explanations. It's your passion and your path to go on
Why surrounding yourself with smart, supportive, positive people can make all the difference
How Amazon's logistics dominance can free you up to sell from anywhere
Why multiple streams of residual income are important for more stable cash flow management
The Golden Nuggets:
"I could have stayed in the corporate world, but I was looking to get away from such an active income – an income so dependent on me showing up and working harder than I did last month so the income would be consistent. I knew there had to be another way." – Drew Cutkomp
"Six months before I made the move, I was reading books by other entrepreneurs – they were taking risks, for sure, but they were following something they were truly passionate about. I knew I had to do that too." – Drew Cutkomp
"I knew I wanted to travel. The starting point was realizing just how much money I would need prior to making the jump, and getting a sense of what my monthly budget should look like, then researching areas of the world that interested me and that worked with my budget. It was only after all that when I really figured out the income stream piece!" – Drew Cutkomp
"Cryptocurrency is another area I've been exploring. A skill I have, I think, is just seeing down the road, and I just knew that this was the next thing that everybody in the world will know about in the next five to 10 years, and how the block chain technology is really a key part behind its rationale. So, I got it out and just started to invest." – Drew Cutkomp
"In areas of the world where the traditional banking system is less stable, cryptocurrency is of keen interest to a LOT of people." – Drew Cutkomp
"I definitely feel like I'm doing the right thing – but there were challenges along the way. Friends and mentors were encouraging me to see the world and go for it – but even with all the planning and encouragement – it was a big mental shift to take this leap." – Drew Cutkomp
"One of the most important things is having friends who support your dreams, and other people that hold you accountable to things so you're growing as a person. I think it's huge to get around other people who are growing. It's pretty important – they motivate you." –Drew Cutkomp
"Finding the balance between freedom and structure – that is a skill I am still learning – a crucial skill as I stay on this path and figure out where I'm headed next." –Drew Cutkomp