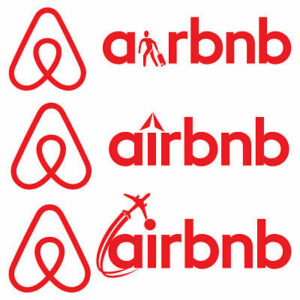 I knew when I was talking to my Mom one day as we were planning some family vacation and she said "Oh, we can just book a home on AIRBNB," so nonchalantly, that AIRBNB was a much bigger deal than I had realized. Then, a few weeks later, a friend and mentor of mine took me through his new rental that he set up exclusively for AIRBNB.
My eyes really opened when he told me how much money it was bringing in a month. In our business, we work with a lot of people that own all types of real estate, but the more I read and researched AIRBNB, their story and the trends in travel, the shared economy and the power of hosting, I was hooked.
AIRBNB has become a household name, changing the way we travel and think about real estate. For many looking for extra monthly income, a side hustle or potentially a whole other business opportunity, AIRBNB might just be the ticket. But, it can also seem daunting and a little overwhelming thinking about hosting strangers or staying in someone else's home.
How do you evaluate whether or not AIRBNB would be a good fit for you as part of your wealth management strategy? We have three easy steps to take when you're looking at AIRBNB that will increase your practical understanding with hands-on personal experience.
First
Actually become an AIRBNB customer by staying in one. Want a weekend getaway or need to book a room for that out of town wedding you're going to? Those are great ways to stay at an AIRBNB and break your hotel chain habit. Find a cool property or cool host and plan a vacation with your first AIRBNB stay. Also, a staycation could be a play if you want to get more serious about AIRBNB. Stay in a local home and see what is already available in your area.
Here are a few things to jot down during your stay:
how easy was it to book with the host
how easy was it to pay AIRBNB
what amenities did the home have
what was the cost
what were the nice touches
what didn't you like
Take a journal and take notes. Be a student, explore and allow yourself permission to dream of your own AIRBNB experience.
Second
This is where it gets a little tougher. So, we just told you to go stay in an AIRBNB. What better time than that to list your own property on AIRBNB? When you are out of your house, what better way to pay for your trip, or your staycation than having someone rent your place while you're gone and maybe make a few hundred extra bucks at the same time? Posting your own place on AIRBNB is the first step in generating that extra income you're looking for. Do your research. AIRBNB is getting more competitive so photos are important. Descriptions of the property are also very important as you don't want to over promise and under deliver. Make sure you are truthful and genuine.
Third
The last step to take – this one could be considered #2 depending on how introverted or extroverted you are – is to rent out a room while you are home. You know that couch that never gets used, or that spare bedroom collecting dust? This could be another easy way to get used to AIRBNB. Now, it's a little different than renting out the whole place because you will still be there, but there are a lot of people looking to meet new people, have an adventure and get a local perspective on a new town. Further, this allows you to create a more custom experience, boost your rating and control the visit more than just renting out your entire place. This could also allow you to put your personal touch on the offering and shine. Remember, with AIRBNB you decide who stays and you are the landlord, so protect yourself as need be.
These are three easy steps to break into the AIRBNB community and the shared economy with little effort or money out of pocket. Increase your understanding of the platform and move to a new way of thinking about how to generate income off of your assets and passions.
Next week, we will fill you in on some research behind AIRBNB that really sold us on the idea.