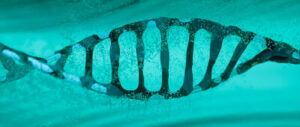 Last week we introduced you to AIRBNB and some things to consider if you are looking at whether or not it might be the right fit for you in your wealth management strategy. If you think AIRBNB is for you and you want more information on its DNA, then our topic this week is right up your alley.
Taking the research that I had done on AIRBNB and having a background in data analytics I wanted to know more about the landscape of AIRBNB's available in my area. I wanted to know the average night's rent, I wanted to know the average monthly occupancy rate, and how many homes in my area were available.
That's when I found AIRDNA. Scott Shatford was a successful guy, made some money in corporate America and was looking for his next "job" when he decided to rent out his first AIRBNB property thinking he could make some money on the side while he was job hunting. After making good money on one property he thought, "Why not have 5 properties?". That was the beginning of his foray into AIRBNB. Scott also had a background in data analytics and thus AIRDNA was born. So, what is AIRDNA?
AIRDNA.CO is a website independent of AIRBNB that aggregates data from the AIRBNB website and structures it in a way that people like you and I can do research and determine how, where and when to build a profitable AIRBNB business. You see, many people that are utilizing AIRBNB for extra income, don't just have one property, they have several. As most opportunities in real estate are not only about location, location, location, they're also about scale.
AIRDNA has several products depending on what you are looking for. Here they are in short detail:
Market Minder: Dive deep into thousands of short-term rental markets around the world to understand historical trends and new opportunities. Scope out the competition and learn how to optimize your vacation rental property performance.
Investment Explorer: Discover the most lucrative locations across the United States for vacation real estate investments. Research revenue, occupancy & profitability on over 120,000 Airbnb rental properties.
Rentalyzer: This is my personal favorite as it relates to people like us that may just be getting started with AIRBNB. The first automated valuation model for short-term rentals. Type in any address to view comparable rental performance along with monthly revenue, ADR, and occupancy predictions.
Real estate is a business and needs to be approached with a business mindset. It also requires capital, hard work and a willingness to take risks. The reason I like AIRBNB for beginners is that it is so easy to dip a toe in the water. With that, this is a subscription service and if you aren't serious about starting to make AIRBNB a part of your portfolio, don't start paying for something you aren't truly ready to leverage. Additionally, this site is complex; it has a lot of data and I mean a lot. Even for someone like me who handles and understands data analytics pretty well, this site requires time to get comfortable with it. So, don't look at this once or twice and quit. If you sign up, commit to 6 months and master this site. That is the mindset of success.
Scott and AIRDNA are just Uncommon. I was so blown away by this site and the amount of information that was available at your fingertips, we just had to partner with him. So, graciously, Scott has allowed us at Uncommon Wealth to partner with AIRDNA.
If you are interested in AIRBNB as a source of residual income, AIRDNA is an indispensable must. Leverage AIRBNB more effectively here with key data from AIRDNA.CO.