Episode 30
Mentorship and Rentorship with Kevin Bourke Owning one rental unit can help your cash flow. Two is better. The more you rent, the more money you have flowing through your economic engine. But there are challenges too. Buying an 8-plex rather than 6 to 8 separate units creates economies of scale that are hard to ignore.
That's what happened with guest Kevin Bourke. As a coach for Iowa State University in Ames, he was looking for some side income to augment his coaching salary. Coaching track in the '80s and '90s was not a huge money-maker.
On our most recent episode of the Uncommon Life Project, we talk with our good friend Kevin Bourke about rental dos and don'ts, finding faith, and finding ways to provide mentorship to young people who are interested in business and looking for guidance. We even have an announcement about a joint venture with Kevin at the close of the podcast, so listen in!
When he is not managing his properties, Kevin Bourke serves as Chief Operating Officer of the Iowa Games, a statewide Olympic-style competition that is one of the biggest in the country. Prior to this, he spent years as a track and field coach at Iowa State University.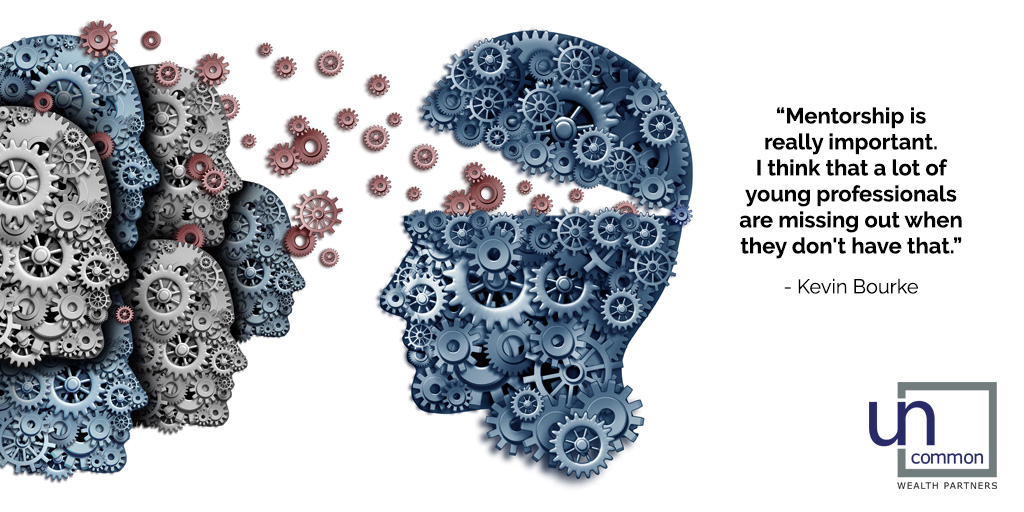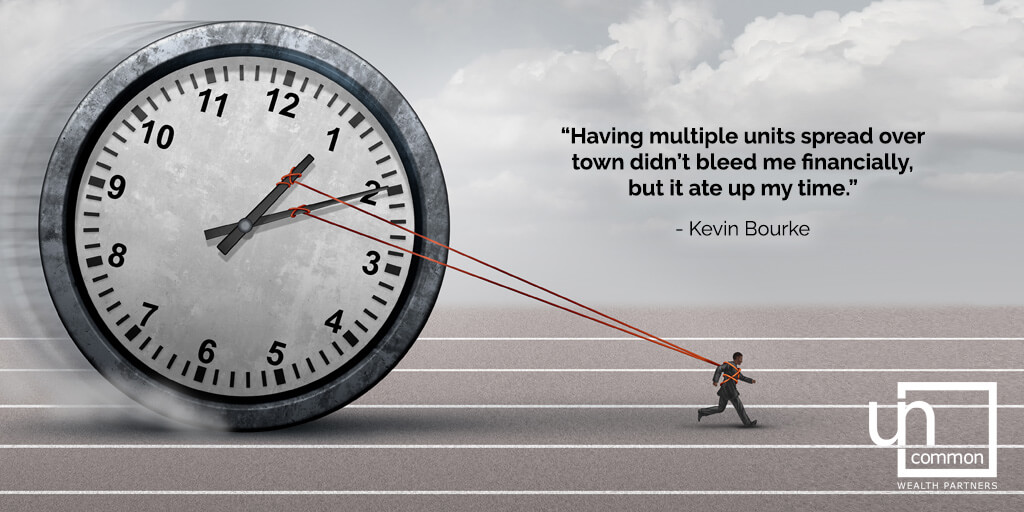 What You Will Learn in this Episode:
How you could leverage the equity in one property to purchase another
How to manage side gigs along with your main gig
The importance of mentorship for young entrepreneurs
How to stay sane while having a hand in multiple projects at once
How faith can bring your purpose into clearer focus
Leveraging other people's money to grow wealth
How to build wealth through the cyclical ups and downs of the economy
News about a really exciting venture
"After years with several small 1 or 2 unit properties in different parts of town, I was finally able to build a brand new 8-plex where I wouldn't have near the maintenance and upkeep and it would be easier to rent." – Kevin Bourke
Click To Tweet
"I just wanted to get a tenant in there. I didn't think much about maintenance and upkeep. I did a lot of learning by doing." – Kevin Bourke
Click To Tweet
"When it comes to building a team, there's no real secret formula. I think finding people that are well grounded is pretty important." – Kevin Bourke
Click To Tweet
"It hasn't been until relatively recently that my faith has been stirred. Now the legacy I want to leave my kids, much more than a financial nest egg, is that faith in Christ." – Kevin Bourke
Click To Tweet
"It was actually nerve-racking, believe it or not, buying another building and not having to pay a dime. I had enough equity in my building that they use that as the collateral to be able to buy a second." – Kevin Bourke
Click To Tweet
"My wife and I obviously want to retire at some point. We aren't quite there yet, but we're trying to position ourselves with real estate as a way to make that feasible sooner than later." – Kevin Bourke
Click To Tweet
"I think that being able to cultivate a community of young, business-minded, entrepreneurial-minded individuals that we can assist through mentoring and networking really creates an opportunity for them to grow." – Kevin Bourke
Click To Tweet