purchasing a home or rental property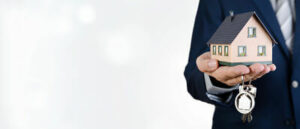 As an advisor and wealth coach, we talk to our clients about real estate because it is one of the most powerful tools to build wealth over time. Even with that knowledge, most people don't integrate their real estate into a comprehensive financial plan. They get married, go to a bank, buy a house and look at the house independently of their 401K, assets, and cash-flow.
Phillip and I were sitting down with a young couple the other day and the banker told them they could afford a $250,000 house here in Central Iowa. That is a lot of house for a young couple with no children. Sure, it has to fit within your monthly budget, but all too often the bank approves you for more than you can afford. We asked them, knowing their situation, have you thought about property taxes, insurance, potential repairs that might be needed and PMI or mortgage insurance?
Their fearful stare back confirmed their answer was no to all of those questions. Buying a house can be scary, exciting and nerve-racking all at the same time.
My own experience with purchasing homes has been both good and bad. After only a month in our first home, standing in almost knee deep water in the basement, I knew we had made a bad decision. My second home was a much better experience because we went about it in a better way. Instead of walking through a bunch of homes being influenced by a realtor or trying to see ourselves living in this house or that house, we made a list and then we prayed about it a lot.
What was on that list you might ask? Well, we have created a worksheet for you to download, but the list consisted of many of the things you would suspect like location, location, location, price, number of bedrooms, style of house, amenities (I like a pool and hot tub), kitchen, and so on. We prepared a list of about 10 things that were really important to us and then began praying about it intentionally. We ended up finding our home through a friend and closed a month later. The process was amazing and the home was wonderful for our family.
So, back to that young couple, we told them to make their list first and pray about it. Your list is specific to you and what your wants and needs are whether it is a home for you and your family or a home that you are going to rent. With your list in hand, you are in a much better position to determine which properties match your criteria in addition to trusting in the Lord to deliver the property He has for you.
So, enough words. Click here if you want our free downloadable Home-RentalProperty Worksheet to begin your home purchase! Enjoy and don't forget the prayer, to us that is the more important part.