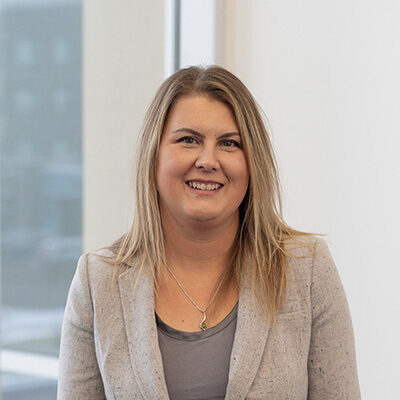 Ashley Fox
Ashley comes to Uncommon from Wells Fargo Wealth Management where she worked for 8 years in support of wealth advisors and senior leaders through portfolio deconstructions, presentation building, prospecting efforts, and sales reporting and forecasting. Prior to that, she worked for Wells Fargo Home Mortgage for 4 years in both the retail finance world, where she priced mortgage loans, and the trust world, where she supported different accounting functions.
Ashley has a BS from Iowa State University in Finance, completed the first CFA exam, is currently working toward her CFP certification, holds a CFA Investment Foundations Certification, and would like to eventually complete her CFA certification.
Ashley cares deeply about helping others reach their financial potential and exceed their short-term and long-term financial goals through financial planning. She doesn't believe in "good" or "bad" money decisions, but rather strategies to fulfill the dreams of clients, which are individualized through personal histories, world views, and situations.
Ashley and her husband celebrated 16 years together and 7 years married in September of 2021 and have 2 beautiful sons, Gavin (2) and Conor (5 mo). Ashley's hobbies include cooking, anything outdoors, and reading non-fiction, specifically nutrition, philosophy, and personal finance.